THE RISE OF
SMOKEN GHOST
5 YEAR ANNIVERSARY - LIMITED EDITION
COUNTDOWN TO LIMITED EDITION RELEASE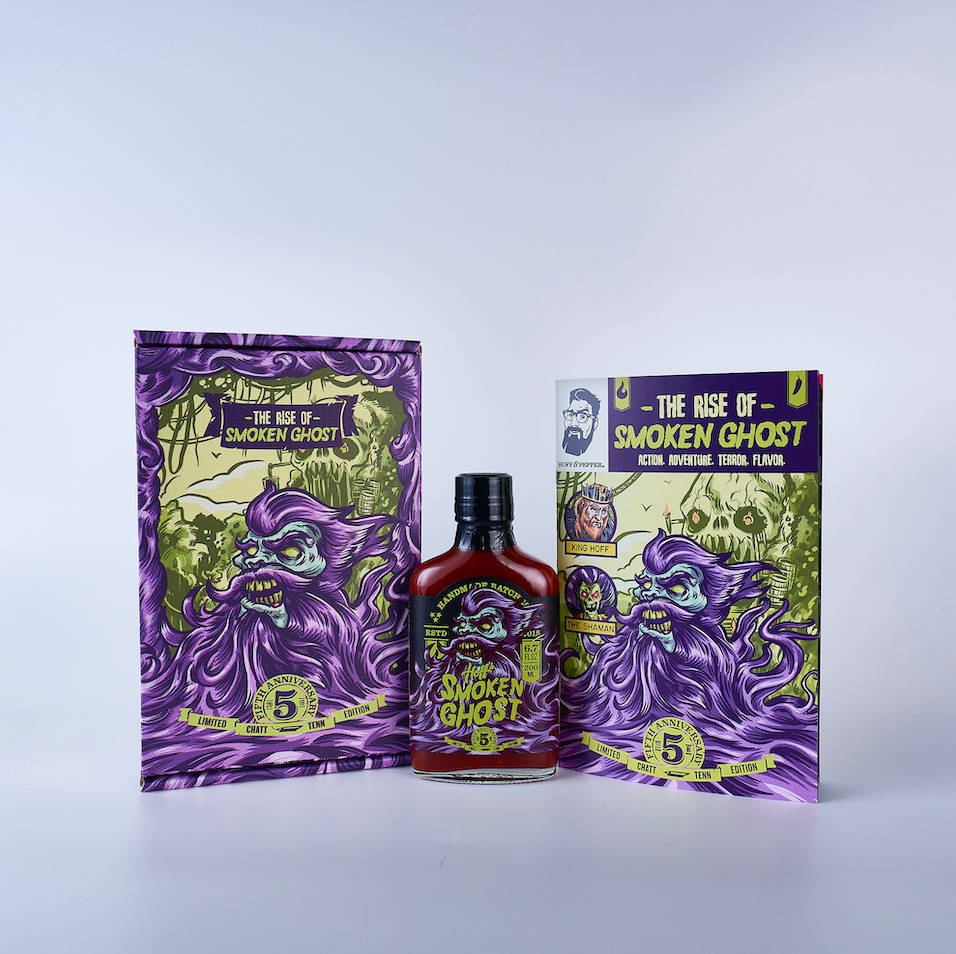 The second product we ever released, the Smoken Ghost sauce, is smooth, smoky and flavorful. Made with ghost peppers and chipotle it doesn't skimp on the heat either.
5 years ago, we were a company of only one full time employee manufacturing in a small, windowless room. Since then, we've grown to over twenty full-time employees and our manufacturing space has quadrupled in size.
When we first released Smoken Ghost in 2016, the first 1,000 bottles had labels in full-color. Soon after, we switched to the Hoff standard black and white design. To celebrate the 5 year anniversary of releasing Smoken Ghost and the incredible growth and success we've had since then, we're releasing another 1,000 bottles with labels in full-color. That's right, only 1,000 special edition bottles!
But, that's not all we're doing to celebrate this milestone! We're releasing a comic book as well! This comic book tells the origin story of Smoken Ghost and how he came to be the ghoulish Flavor King we know today.
Both special edition items are boxed in a custom, full-color, fully illustrated box that lends to the creativity and the story of Smoken Ghost.
This limited edition set will officially be available for purchase on October 4th and once they are sold out, they are forever sold out.
We're going where no hot sauce company has dared with this comic book! Don't miss your chance to be a part of history.