Breaking the Flavor Barrier
Corey B is down to try anything. From crazy foods from TikTok to taking the mic for a standup show and boxing in the ring, needless to say, he doesn't do anything halfway. It's gotta be the real deal to get the Corey B approval seal.
That's the approach we took to Corey B's Oh Baby! Barbecue Sauce. A blend of flavors that deliver maximum impact to any plate. Not a lotta heat, a touch of sweet, and a hickory smoke kick that can't be beat all make a sauce Corey B is proud to put his name on.
Oh Baby! Barbecue Sauce is made with the finest ingredients on the market. Clover honey, rich molasses, and fresh spices equal taste appeal for the masses. From topping burgers and wings to dipping with fries and tots, this exclusive condiment is a forget-me-not. Grab your bottle and take your tastebuds to full throttle!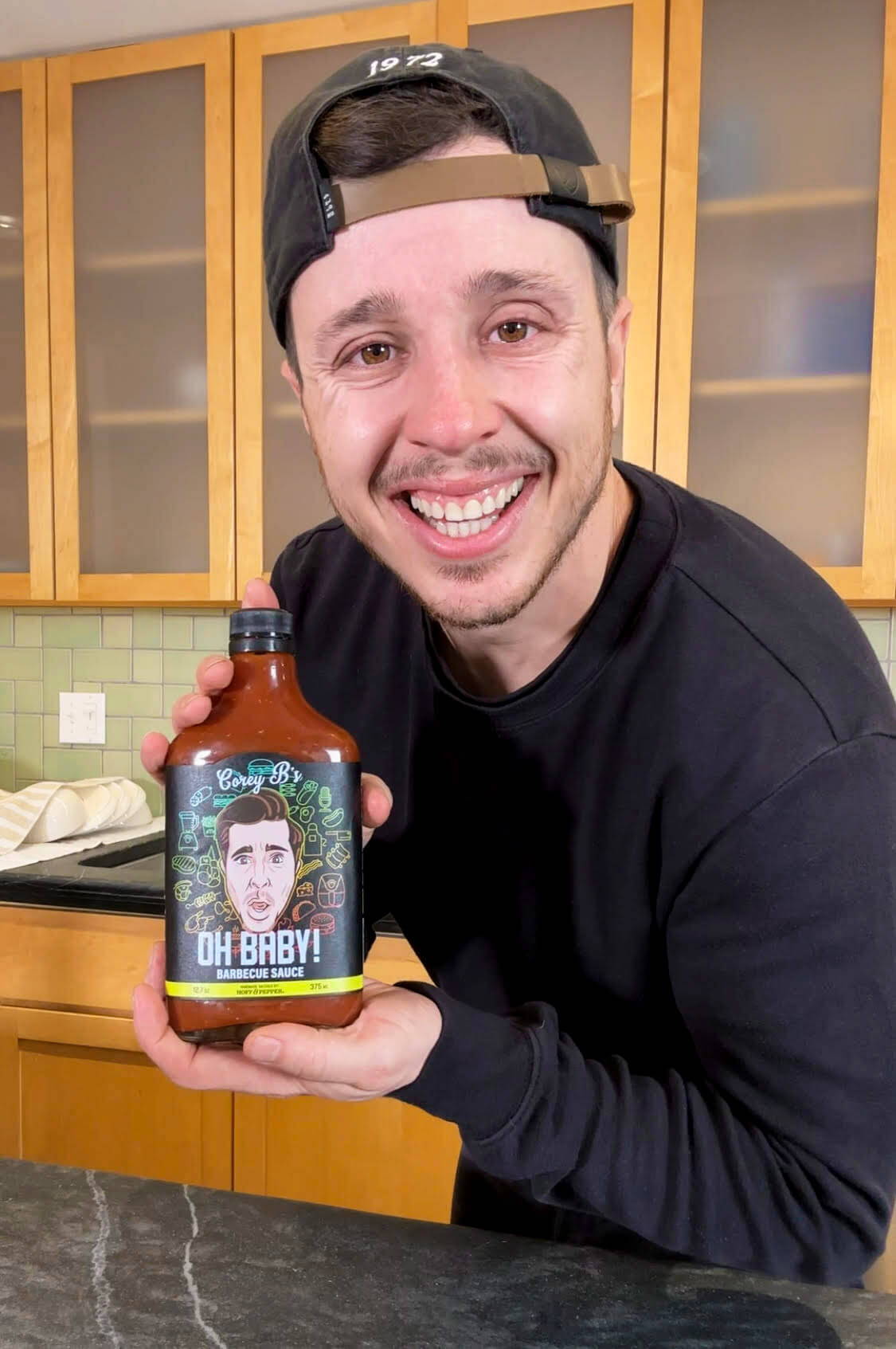 Corey B doesn't do average. So finding the perfect partner to bring Oh Baby! Barbecue sauce to life was top priority. He found Hoff & Pepper and teamed up to make barbecue sauce history.
The Hoff & Pepper crew sourced the finest ingredients, hit the kitchen, and came back with something totally kickin'. Corey B couldn't be prouder of Oh Baby! Barbecue Sauce.
Just like us, we hope you think this sauce is boss!
Ingredients:
Water, Tomato Paste, Vinegar, Clover Honey, Cane Sugar, Molasses, Smoked Paprika, Salt, Soy Sauce, Garlic, Black Mustard, Onion, Yeast Extract, Spices.
Suggested Pairings: 
Ribs, Wings, Burgers, Grilled Salmon, Baked Beans, Sweet Potato Fries, Brisket Tacos, Shrimp Skewers
Shelf Life:
Refrigeration recommended but not required. Best if used within 2 years.